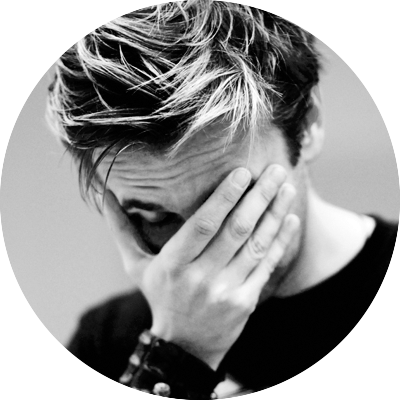 Andrzej was born in 1978, studied physics in Warsaw and on scholarships in Amsterdam, Oxford and Lisbon, received his PhD in quantum physics cum laude in 2005 and habilitation in relativistic quantum physics (DSc) in 2015. Awarded for the best MSc thesis in physics in Poland by the Polish Physical Society (2001), got a stipend from the European Science Foundation (2001, 2002), grants from the State Committee for Scienctific Research (2002, 2003), Award for the Young Scholars from the Foundation for Polish Science (2003, 2004), Stay With Us Award from the largest Polish weekly magazine Polityka (2004), Minister of Education Award for Outstanding Scholars (2010). Contributed to conferences or seminars in Amsterdam, Banff, Brisbane, Calgary, Dartmouth, Durban, Eugene, Glasgow, London, Madrid, Minsk, Munich, Nottingham, Oxford, Seoul, Singapore, St. Andrews, Warsaw, Waterloo and Tokyo. Member and former scientific secretary of the Head Commitee of the Physics Olympiad, worked at Imperial College London, University of Nottingham, currently assistant professor of physics at University of Warsaw, where he is leading a research group on Relativistic Quantum Information. Never tasted coffee.
In the past Andrzej was a winner of many national and international music-composing competitions. Involved in photography since 2003. Published his works in magazines and books in 15+ countries, including Luezers 200 Best Ad Photographers Worldwide (2006). Awarded at the KTR ad festival with gold and silver medals (2006), two silvers and a bronze (2007), two golds two silvers and two bronzes (2008). Nominated to the Cannes Lion award at the Cannes Festival (2006). Silver medal in the Corbis Photography Awards (2007), gold medal in the Golden Drum Festival (2007), bronze medal in the Epica Awards (2007). Third award in the Pilsner Uruquell Contest (2007). Photographer of the Year 2007 (Digital Camera Magazine, UK), Silver medal in the International Photography Masters Cup London (2010). Worked with the agencies Aria (Florence), Brain, DDB, Euro RSCG, Grey, JWT, McCann-Erickson, Ogilvy (Dubai), Ogilvy (Frankfurt), Outfit (London), Publicis (Brasil), R/GA (London), Scholz & Friends, and TBWA (London) for Amnesty International, Arkadia, Axura, Channel 4, Converse, Energizer, ITV, PETA, Playstation, Police, Polpharma, Radio Eska, Xbox, and celebrities David Lynch, Mads Mikkelsen, Jim Broadbent, Jess Stone and many, many others.
In 2014 Andrzej established a movie production studio Weird. The premiere production received the Golden Sword award for the best personal work at the KTR ad festival (2014) and Best in Show and Best CGI awards from Creative Review (2014). Weird recently produced a music video for Behemoth (2015), for which Andrzej was nominated as the best director at Yach Festival (2016).