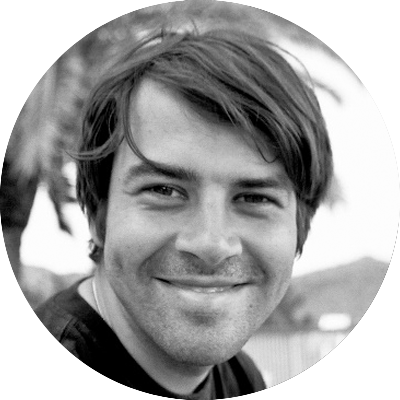 ABOUT ME:
I am experienced in a wide range of design. My portfolio holds many projects in the field including Motion-Design, Animation 3D, Directing, Editing, Graphic Art, Packaging, VideoMapping and many more.
WORK EXPERIENCE:
2017-2017 Owner, Senior Art Director, Senior Motion Designer / SIEDEMZERO.COM STUDIO
2017-2017 Senior Creative Director / MOMENT FACTORY, MONTREAL CANADA
2013-2016 Owner, Senior Art Director, Senior Motion Designer / SIEDEMZERO.COM STUDIO
2011-2013 Owner, Senior Art Director, Senior Motion Designer / LOOMO MOTION DESIGN STUDIO
2006-2011 Senior Art Director, Senior Motion Designer / VIACOM (MTV, VH1,VIVA, NICKELODEON)
2005-2006 Senior Art Director, Senior Motion Designer / 4FUN.TV MUSIC TELEVISION
2004-2005 Senior Art Director / LEO BURNETT ADVERTISING AGENCY WARSAW
2004-2004 Senior Art Director / HIRO MAGAZINE
1998-2003 Senior Art Director / DOSDEDOS MAGAZINE
AWARDS:
2017 / Lodz Design Festival. the best product: YOPE
2014 / The Biggest ever 3D VideoMapping Animation. Bucharest National Palace.
2013 / Nominne for the Best Europe Skatebord Movie BESA 2013
2011 / Vizari Festival / The 1st Audience Choice Award Winner.
2008 / Art Directors Club New York – YoungGuns Award 2008 / www.adcglobal.org
2008 / STEP Inside Design Magazine / USA / Emerging Talent 2008 / www.stepinsidedesign.com
2008 / Chimera / Cover of magazine – Silver Award 2008 / www.chimera.media.com.pl
2006 / 2+3d Magazine / The top 20 designs from the past 5years -Fenix Athletico
2005 / Netdiver Organization / The Best Portfolio 2005 / www.netdiver.org
2005 / Kreatura / KREATURA 2005 / 4fun.tv Spot / www.konkurs.kreatura.pl
2005 / Yach Festiwal – Zajawka Extreme Movie Festival / 2nd place / Garaz#2 Movie
I WORKED FOR:
MTV Music Television Europe, EMDS, MTV Music Television Africa, MTV NHD Music Television, Viva Polska, VH1 Music Television Europe, Viacom, Comedy Central Poland, Nickelodeon, Kayax Music, Mennica Polska, Starcom, Kuduro Session, 3six5, Epson, McDonalds, Hong Kong Awards, Diago, PZU, PKO Bank Polski, IdN Magazine, Mazowsze Folk Group, Harper's Bazaar Polska, Wilanów Palace, Łazienki Królewskie, Kino Lab, ASK Architecture for Society, Architektura Magazine, Endemol Polska, US Pharmacia, Warta, Vizari Festival, Polpharma, Zeman Audio, Muzeum Powstania Warszawskiego, Muzemu Etnograficzne w Warszawie, Fiat, L&M , Marlboro, Nokia, Maotorola, Sony, Volvo, Allan&Overy, Marro Design, Isover Polska, SymPahr, Shisedo China, DosDedos Magazyn, Hiro Magazyn, H&M, Huawei, Barco, Citibank, Pro4Media, Vienna Now or Never, Coca Cola, Polskie Wydawnictwo Audiowizaulane, Bank BPH, Commercial Union (now: Aviva), TVP Kultura, Wyborowa Vodka, Fenix Athletico, Lando Footwear, Uniform Distribution, Woodcamp, R Pure Denim, Prosto Records, Syndrom Wear, Intercars, Reserved Clothing, Narodowe Centrum Kultury, Mjuzik.tv, Vitra, Yope Cosmetics, Opera in Bregenz, Bucharest City.
and many more…